Go fly a kite. This is often used as a dismissive statement, but when is the last time you actually flew a kite? It was one of the most fun things you could do as a kid and it can still inspire some childlike joy. Here we take a look at some of the extremes that people have taken this activity to by creating incredible and imaginative kites. These are whimsical and amazing and can get you asking yourself, how does that even fly?
All of them are really cool and can inspire some jealousy, or maybe just spark an urge to go fly a kite.
---
---
---
---
---
---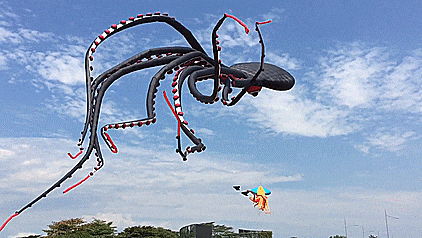 ---
---
---
---
---
---
---
---
---
---
So what do you think? What would you say if you were driving by and saw one of these in the air?
The END