Everybody loves some good celebrity gossip. For better or for worse, celebrities are America's royalty. There is virtually no end to the news and gossip and tabloids to consume around celebrity culture. It can be nice to find a little more "fun" that isn't quite as negative or celebrating negative things. That is why we decided to highlight a more playful side.
What happens when you combine the features from the most beautiful people in the world? More beautiful people. It is amazing to see what these face mashups produce. There are several awesome sources out there coming up with these, here we explore artist Pedro Berg Johnsen and Instagram account morphy_me.
---
#1) Taylor Swift and Emma Watson
Their features align so incredibly well, it creates a still familiar yet completely new person that would be every bit as popular in Hollywood and Music.
---
#2) Angeline Jolie and Megan Fox
The eyes, the lips, the cheekbones, they just matchup so oddly perfectly. You can see this new person starring in the next action movie.
---
#3) Chris Pine and Zachary Quinto
There is an interesting symmetry created in combining the features of these 2 stars. They create such a well blended hybrid, its almost eerie.
---
#4) Jensen Ackles and Tom Hiddleston
These celebrities compliment each others features so well you can see the outcome is nearly flawless.
---
#5) Elizabeth Olsen and Scarlett Johansson
You could see this mashup being a little sister to either original. A young and vibrant blend of both celebrities best features.
---
#6) Josh Hutcherson and Liam Hemsworth
This outcome you can just see as an up and coming star to be in Hollywood. That looks like a headshot you would see after their 1st $100 million blockbuster.
---
#7) Bryce Dallas Howard and Emma Stone
The red hair, the fair skin, these 2 combine to create a stunning result in what can be described as a star to be.
---
#8) Margot Robbie and Samara Weaving
This blend creates an outcome that you expect to see as the next Bond Girl. Truly a bombshell result.
---
#9) Brad Pitt and Guy Pearce
Already looking like brother's from another mother, these 2 combine to create a wise, silver haired, sexiest man alive look.
---
#10) Henry Cavill and Tom Hardy
Debonair and suave, this is a man you can see owning so many roles in Hollywood he would comfortable as Bond, Superman, A Villain or anything in between.
---
#11) Ariana Grande and Jessica Alba
If this person appeared on The Voice or American Idol you just couldn't see a way they wouldn't be the next big thing in no time.
---
#12) Olivia Munn and Gal Gadot
Simultaneously providing the Supermodel, Girl Next Door, and Maxim Hot 100 vibe, this is a truly incredible combination.
---
#13) Zac Efron and Chris Hemsworth
You might as well sign this guy up as the next Bond right now. Who wouldn't pay to see this face on the big screen?
---
#14) Ana de Armas and Emilia Clarke
The mother of dragons gets a softer side with these features aligning to create a nearly perfect mashup.
---
Last one you will not be able to unsee, once you recognize this similarity, it will haunt you.
#15) Ryan Reynolds and Kate Beckinsale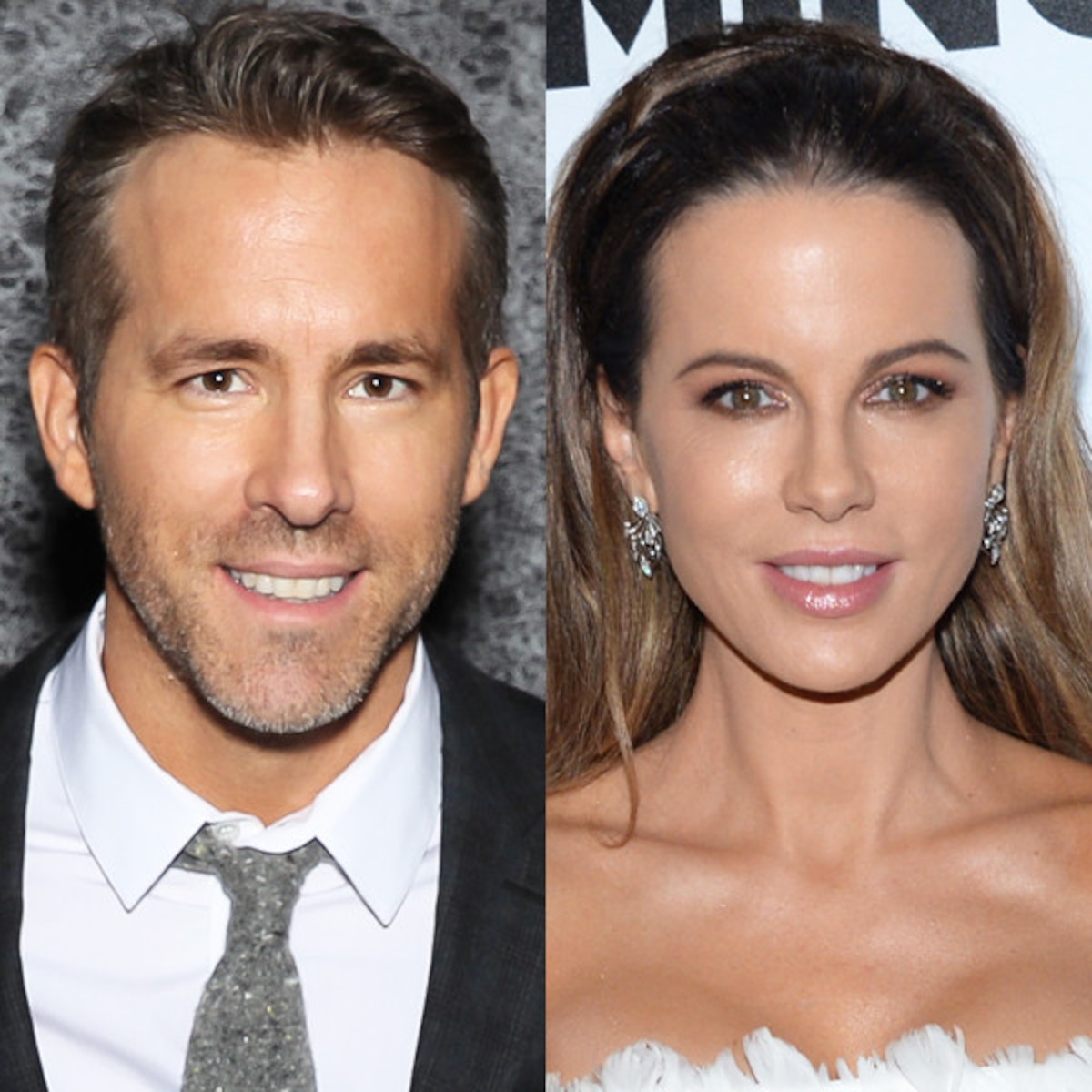 Side by side it unbelievable the similarity in features between these 2 Hollywood superstars. It is bizarre how closely they resemble each other even without mashup being used.
---
The END